Hi, I'm V. And I'm addicted to compression sleeves.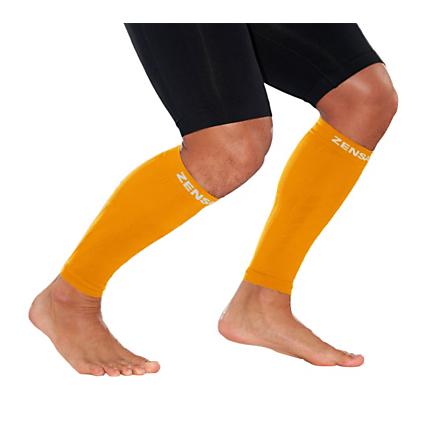 Image courtesy of Road Runner Sports
I put on my orange bands of bliss after a training run two days ago… and have only taken them off to shower. They just feel sooooo good! Like a warm (but not too hot), squeezy (but not too hard), hug from a good friend (the kind who tells you things like, "Those jeans really make your thighs look skinny.")
I'm seriously considering getting sleeves for my arms, too. Just because.
If the compression is wrong, I don't wanna be right.