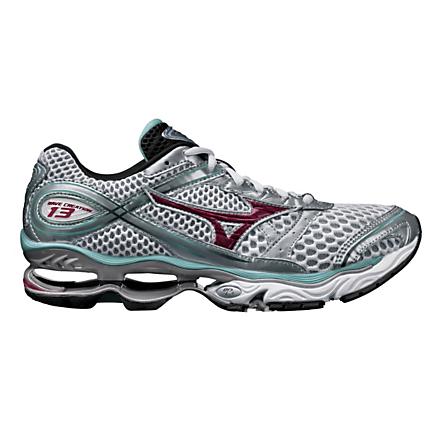 I've got diamonds on the soles of my shoes.
Well, that's one way to lose
Diamonds on the soles of my shoes.
Could Paul Simon have been speaking of his favorite running shoes when he wrote those iconic lyrics? I'm thinking he might have, if my recent purchase is any indication.
Yep, momma's got a new pair of shoes! Technically speaking, this is my third "new pair of shoes" in 2 months, but this pair's a keeper. I won't bore you with the gory details, but I have complicated feet, thanks to very flexible arches, crazy-high insteps and a litany of issues from spending too much time in pointe shoes when I was still growing. It makes finding a great pair of running shoes a challenge.
Adding to the challenge, I have no good store near me to go to for help, and very little selection at the few places nearby that do carry running shoes. A friend turned me on to Road Runner Sports online and I would like to take this opportunity to sing its praises! After ordering and trying two different shoes, neither of which were any good for my particular needs, I called the good folks at Road Runner and had a long, detailed discussion with Jimmy McRunningpants, who not only listened and understood my concerns, but explained exactly why my previous shoe selections didn't work and what construction features I should look for in photos of potential shoes. After a good 45 minutes on the phone, we agreed that the Mizuno Wave Creation seemed like a good option to try and I ordered a pair, thanking Jimmy profusely for all of his help.
A few days later, my new shoes arrived and I took them for a spin… absolute bliss! All of the ankle, knee and lower back pain I've been experiencing lately was eradicated – POOF!, just like that. They still have the foreign feel of a new shoe, but I can tell they'll quickly adjust to my feet and stride and give me many miles of shoe happiness.
Diamonds on the soles my shoes, baybee.